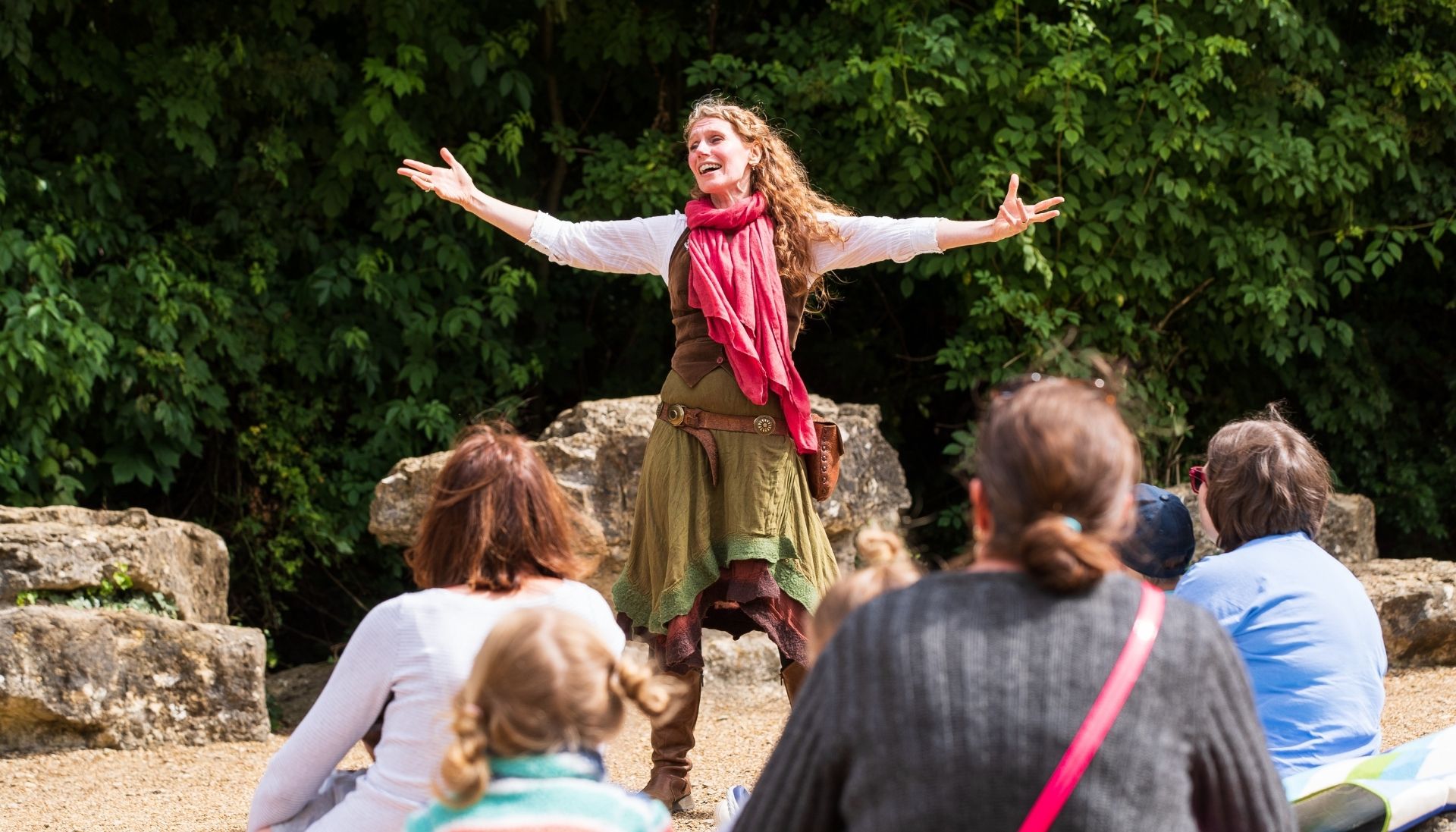 Autumn Stories in the Park
Great Linford Manor Park
Wednesday 26 October
"The outdoor setting and interaction meant my autistic child was able to take part and enjoyed it."
As the days shorten and the evenings grow darker, join our professional storyteller for an afternoon of family-friendly Halloween tales! With spooky stories strange goings-on, this autumnal event will be sure to get you into the spirit of the season. This is an outdoor afternoon event with each session lasting around 45 minutes. It is ideal for families with children aged 5 to 12 years old.
Our autumn event will take place at the Doric Seat, an 18th century summer house folly that was once a feature of Great Linford Manor's landscape garden.
Please book one ticket per person.
Time: Wednesday 26th October, sessions at 2pm and 3pm.
About Terrie Howie: Terrie is a professional storyteller with an enthusiasm for telling stories outdoors. Her PhD 'Storytelling as intangible cultural heritage informing the sense of place of new town residents', explores Buckinghamshire folk stories, and she is the author of Buckinghamshire Folk Tales. www.redphoenixstory.com.
Accessibility: The event is situated on hard ground and is accessed by paths which are suitable for wheelchairs and buggies. A portable hearing loop is available on request from event@theparkstrust.com. Accessible parking is located at Great Linford Memorial Hall. Click here for a What3Words location.
Sensible, hard-wearing footwear and outdoor clothing is advised. If you can no longer attend, please email events@theparkstrust.com so that we can offer your place to others.
Organised by:
You may also be interested in...