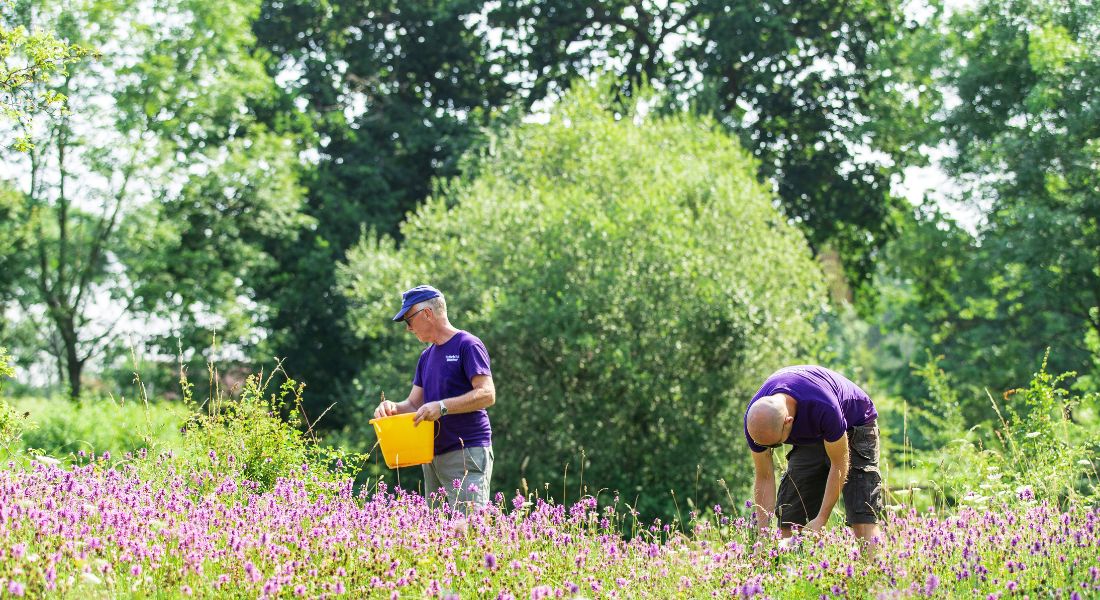 Community Volunteering: Wildflower Seeding
Tree Cathedral
Saturday 22 April
Our Community Volunteering Programme offers free pracitcal tasks to get involved in at our parks. This programme gives you the opportunity to; get outside, meet other people, learn more about nature and parks managment, help the environment and give back to your community. There's no commitment, just book a spot to take part on any of the tasks that you would to join across the year. Our staff will oversee the task and provide all the equipment required. 
This month we will be sowing wildflower seeds to create our beautiful wilflower meadow at the Tree Cathedral. This is a gentle task scattering various seeds and raking them in, you may also get a chance to make your own seed balls to take home.
Please come appropriately dressed for the weather with suitable footwear a sit may be wet and muddy. Please bring your own gardening gloves if you have them (though these can be provided). 
Organised by: