Heritage Open Days: The Common and the Wood
Various dates available, click the Book Now button to see more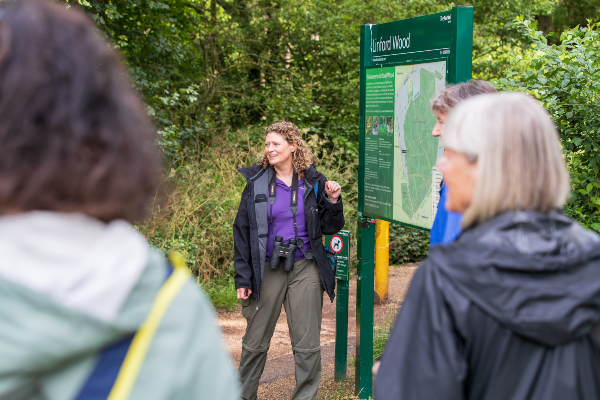 Heritage Open Days: The Common and the Wood
This event is in the past. This page is for information purposes only.
A chance to explore the history of Linford Wood and the estates off Common Lane. This is a brisk walk covering about 2.3 miles as part of Heritage Open Days.
Linford Wood is located 1 km north of Central Milton Keynes within 'Linford Wood grid-square'.   Linford Wood has been woodland for at least 700 years. It was enclosed as a deer park in 1284 with a bank, ditch and fence, providing for hunting, pig pannage and other grazing and was managed for several centuries as part of the Great Linford Manor Estate. The wood was connected to its north-east by a tree-lined lane to Great Linford village and the Manor House. The management aims of the Parks Trust (owners of the wood since 1992) is to maintain and enhance the semi-natural ancient woodland character, conservation interest, recreational and landscape value of the woodland environs (including edges) of both Linford Wood and Stanton Wood. This walk will explore the history of the area and the other estates off Common Lane. This is a brisk circular walk over approximately 2.3 miles.
Walk length: Approx. 2hrs
Pre-booking essential
Meeting point: Linford Wood Car park, Enfield Chase, off V7 Saxon Street
What3words: dispensed.nags.stress
Organised by:
Other events you may enjoy