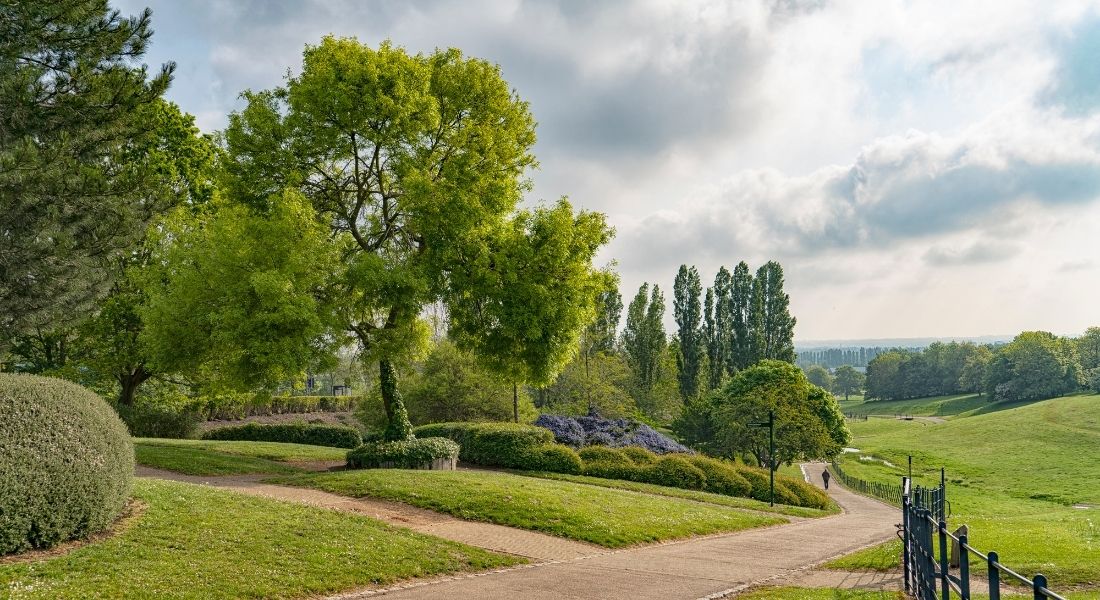 Walk & Talk: Campbell Park and its design
Campbell Park
Saturday 17 February
Come along to explore Milton Keynes' central park and find out more about its art and design. 
Campbell Park received Grade II listing in 2020, recognising it as a historically important landscaped park. Along with its sculptures, we will look at the main features of the park - including the city gardens, woodland ridge, and the Belvedere.
This walk and talk will take place on Tuesday 17th February at 12:30pm and is suitable for anyone who wants to know more about their local parks. We will largely use the main paths but may venture into the meadows so please wear suitable footwear. This is a leisurely walk with steep slopes in places. Adults and accompanied teenagers are welcome.
Please note there are no public toilets or refreshments available at Campbell Park. If you require any accessibility support or to request a hearing loop, please email outdoorlearning@theparkstrust.com.
This event is part of our outdoor learning programme which is designed to help people learn more about their local parks and the natural environment.
Booking is required.
Organised by: