Walking Festival 2021 - Gyosei Art Trail
Various dates available, click the Book Now button to see more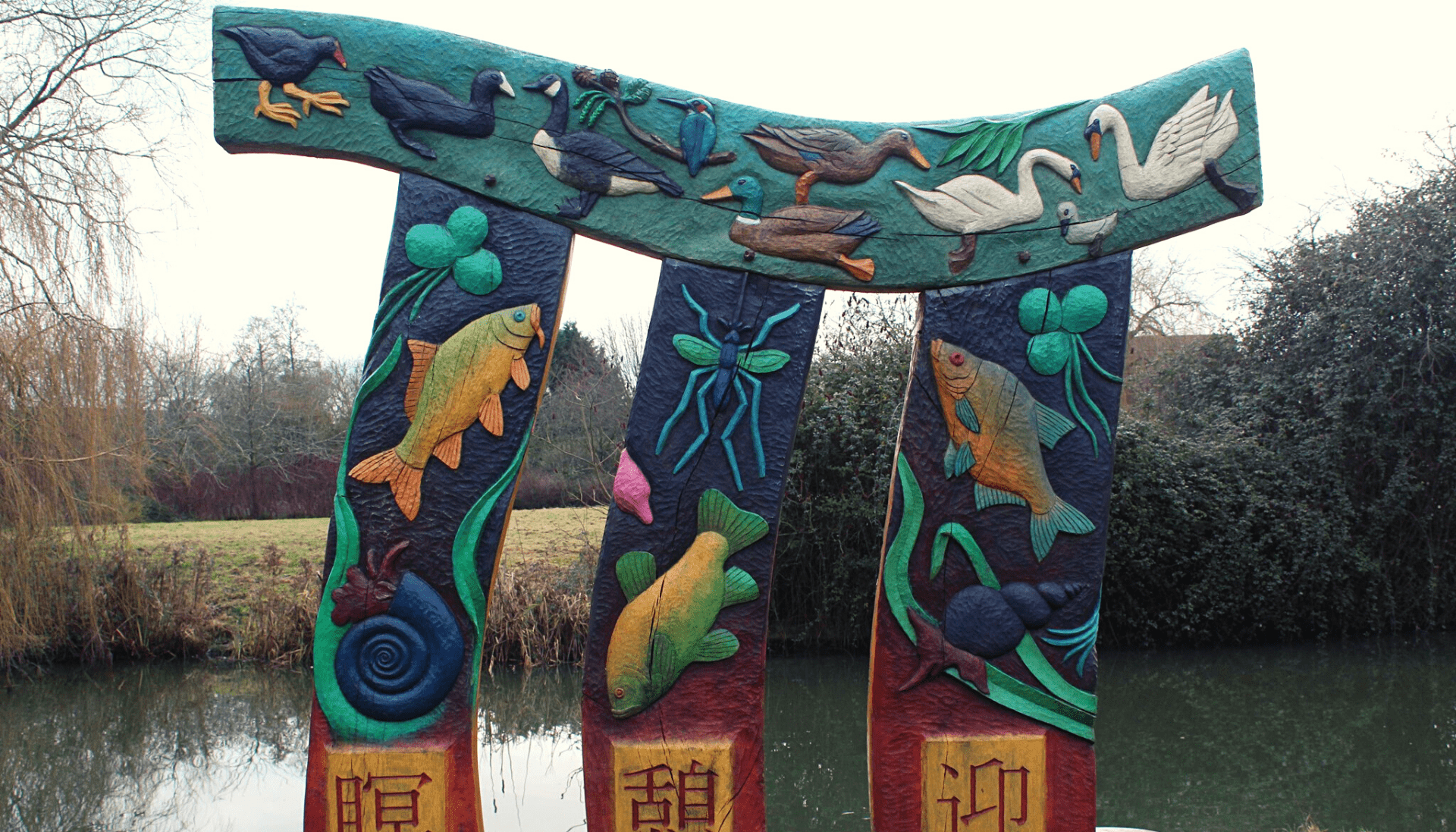 Walking Festival 2021 - Gyosei Art Trail
This event is in the past. This page is for information purposes only.
Commissioned by Great Linford Parish Council with support from The Parks Trust, Public Art Trust MK, Canal & River Trust and MK Council, the Gyosei Art Trail was created for local residents to enjoy. Completed in 2016 the trail consists of eight pieces in total each piece relates to the themes of Japanese connections, canal history, and natural history.
This walk will allow visitors to enjoy Artworks which are related to the themes of; Japanese Connections, Canal History, Fish, Fowl, Insects and Invertebrates. The trail is located on both sides of the Grand Union Canal from H3 Monks Way to H5 Portway and is accessible from the local redway network.
This year's Walking Festival will be taking place across the weekend of 7th to 9th May. Over this three-day period, there is an exciting programme walks across the city, all of which vary in difficulty and duration meaning there's always something for everyone. A great family walk is the introduction to Geocaching, or if you're looking to find out more about the culture in Milton Keynes take part in the Public Art in Campbell Park walk.
The Walking Festival also includes walks to allow you to explore new areas such as Wolverton Floodplain and Waterhall Park. The Parks Trust would like to thank our Walking Festival partners and volunteers, without their support they wouldn't be able put on such a variety of walks.
Organised by: