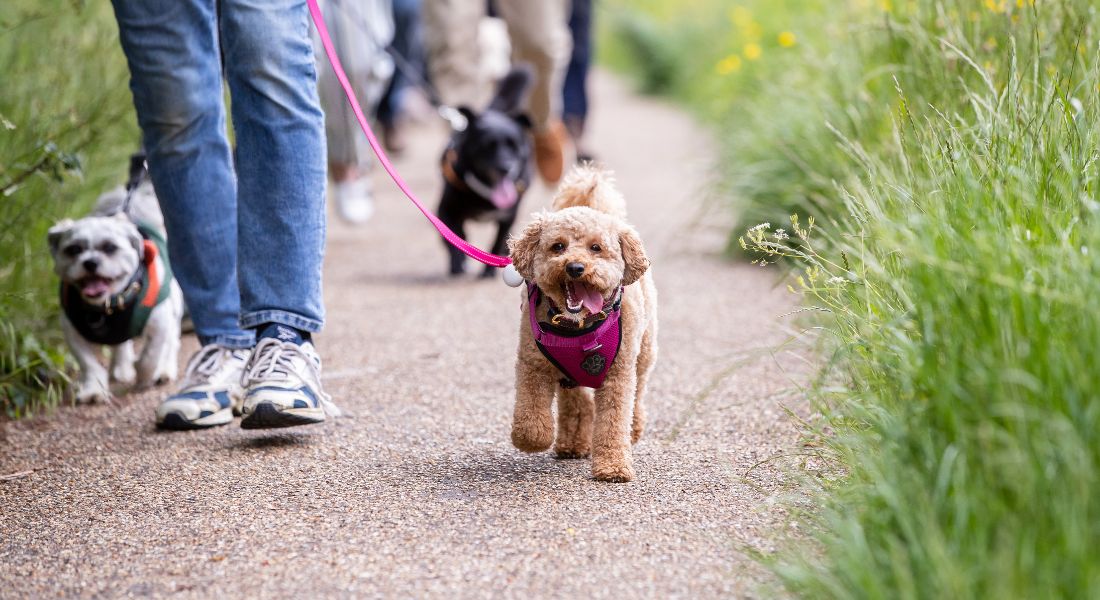 Woof Walk: North Loughton Valley Park
North Loughton Valley Park
Saturday 29 July
Come and explore the beautiful North Loughton Valley Park with your dog and meet other dogs and their owners on our Woof Walk.
A member of our team will guide you around the park, talking about points of interest along the way while you and your dog get a chance to socialise. These monthly walks are a great way to discover new dog walking routes in Milton Keynes.
A £1 booking is required to attend these walks and dogs must be kept on leads at all times. We set off at 10am after a short introduction and briefing so please arrive on time and remember to bring poo bags.
Organised by:
Other events you might be interested in...