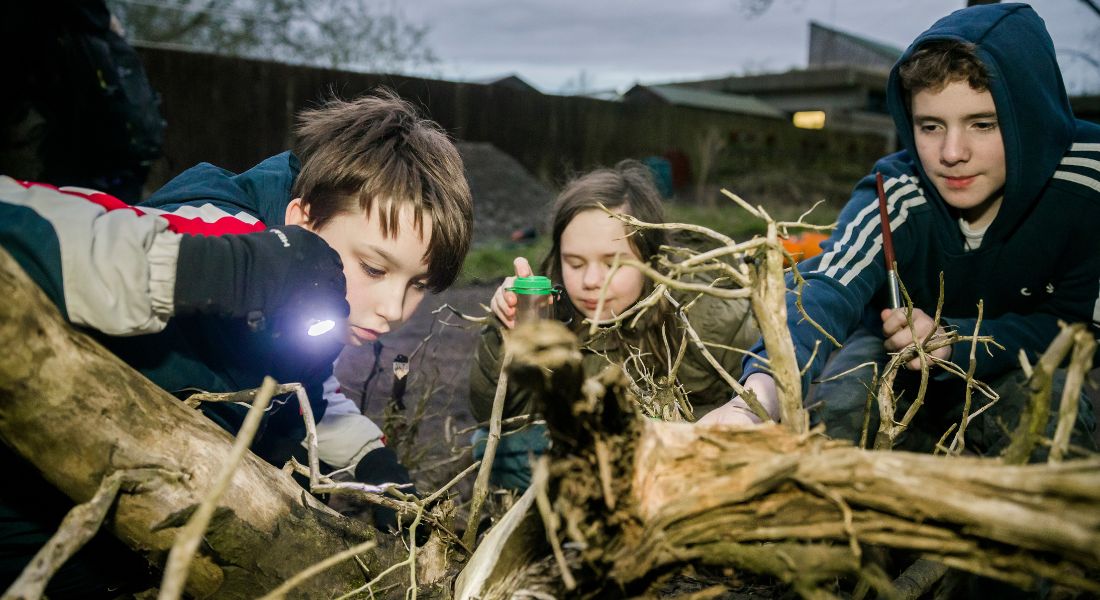 Youth Explorers September 2023
Howe Park Wood
12/09/2023 - 10/10/2023
Are you aged 11-14 years and fascinated about wildlife and the environment? Join our Youth Explorers group to learn more about nature in MK!
This five-week immersive course is taught at one of Milton Keynes' most biodiverse parks – Howe Park Wood. You will gain some practical experience in studying and identifying wildlife and learn some exciting outdoor and team skills.
This course takes place each Tuesday evening from 4:30 - 6:30pm from Tuesday 12th September to Tuesday 10th October, 2023. 
Not only will you will have lots of amazing memories to take away, you will also receive a certificate upon completion. After Youth Explorers, you might wish to consider joining our Youth Rangers group for 14-17 year olds.  
This Youth Explorers course is for 11-14 year olds only.
Parking is available at Howe Park Wood, more information can been seen here: https://www.theparkstrust.com/parks/howe-park-wood/ 
Organised by:
Other events you might be interested in...