Festival of Archaeology 2021: Family Archaeology Afternoon
21/07/2021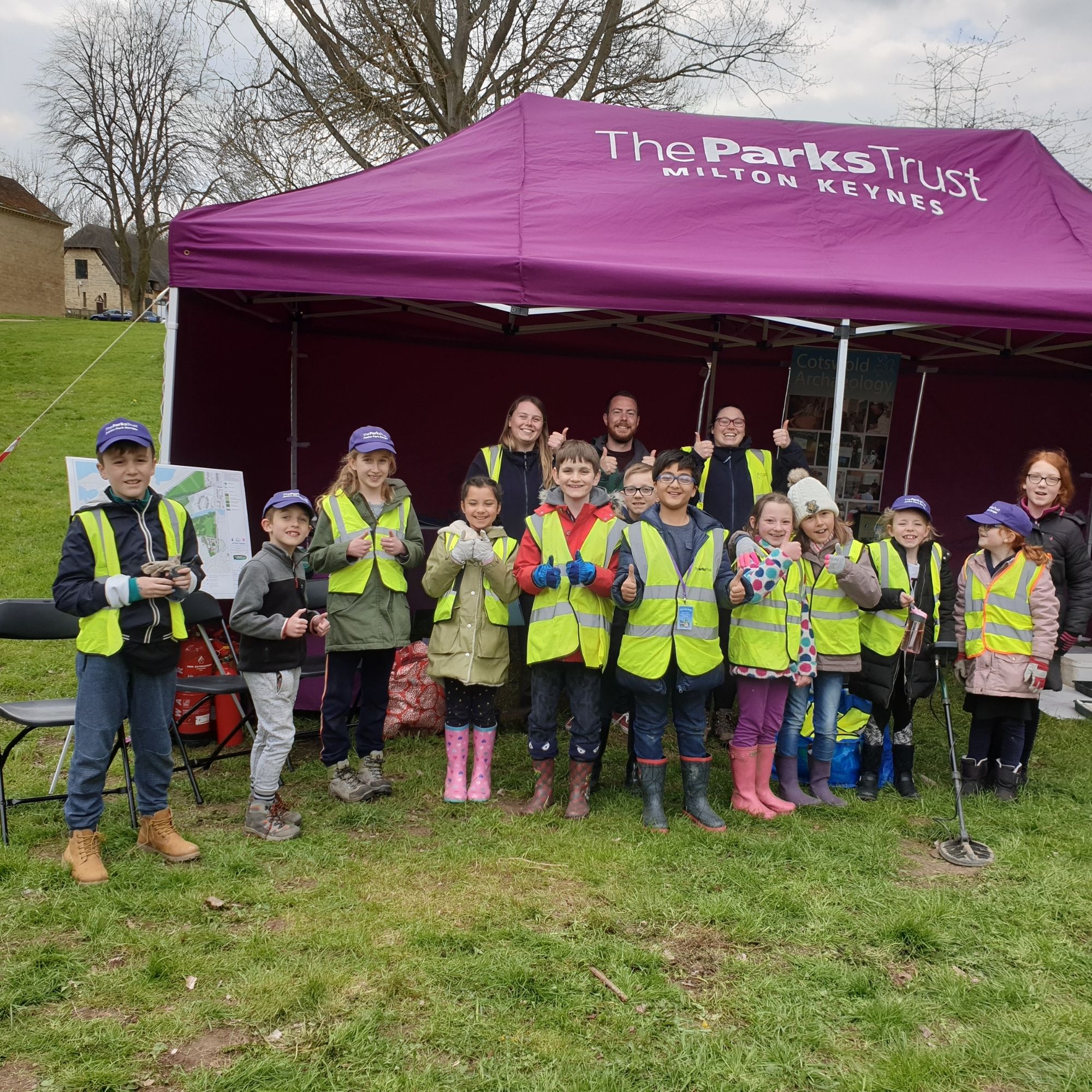 Festival of Archaeology 2021: Family Archaeology Afternoon
Come along and visit a live archaeological dig! This event is part of the national celebrations for the Festival of Archaeology 2021. 
Join Buckinghamshire Archaeological Society (BAS) and Geologist Dr. Jill Eyers to explore archaeology at one of Milton Keynes' historic sites.
Visit BAS's live archaeological dig at the Manor ha-ha! View and handle some of the finds as well as local fossils.
The ha-ha is a device used in historic gardens to separate the formal gardens from the parkland where animals grazed. Its clever design meant it prevented animals crossing into the gardens but didn't disrupt the views from the house. The Friends of Great Linford Manor Park are working with Bucks Archaeological Society to investigate the ha-ha, which has been concealed for many years.
Dr. Jill Eyers is a local geologist (rock expert) who will also be on-hand to display and explain all about the different kinds of fossils that can be found across the park, Milton Keynes and Buckinghamshire.
-
Age: Suitable for all ages.
Booking: Booking is required for this event to help us manage numbers.
Time: 3.30-5pm.
Location: Manor Ha-ha (adjacent to Great Linford Memorial Hall), Great Linford Manor Park, Marsh Drive, MK14 5AH. What3Words: ///crescendo.elaborate.craziest.
Parking: Great Linford Memorial Hall, MK14 5AH. Includes disabled spaces.
Toilets: Available until 4pm at Milton Keynes Arts Centre.
Accessibility: The event area is on grass adjacent to the main path. Disabled parking is available at the Memorial Hall (as above).
Weather: In the case of bad weather this event may be cancelled at short notice. Please check your emails in advance of the event.
For further information please contact events@theparkstrust.com.
Organised by: